The RG Solution
advantage
The advantage of custom modular solutions
A unique approach for each client
0 surprises, 100% transparency
An innovative production process
A distinctive cell-based approach for indoor construction that boosts productivity and quality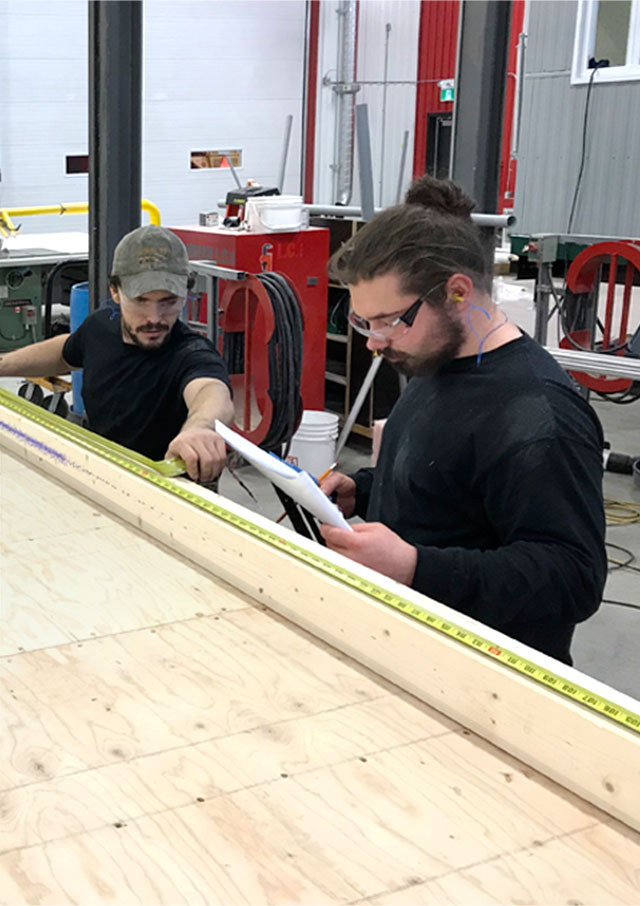 For an overall better-quality build.
The definition of solid value: customized solutions completely in line with your needs and your budget.
Each manufacturing step is monitored and controlled in strict compliance of construction standards.
A network of experts from every construction sector supports our comprehensive range of in-house solutions and services.
Plans are drawn up by architectural technologists who are additionally trained in interior design
Our estimators and project managers are certified technicians
Our mechanical designs are accomplished by technologists certified in building mechanics
Woodworking is performed by carpenters
Electrical work is performed by electricians
Plumbing is performed by plumbers
Ventilation is performed by tinsmith experts
Certain types of heating systems are handled by plumbing/heating specialists
Sprinkler systems are installed by plumbers certified for this specific type of work
Kitchen and bathroom cabinets are made on-site by cabinetmakers
According to the project, we offer a comprehensive professional service (engineers and architects)
– Rely on professionals who possess all the expertise and credentials to ensure that the work is done according to the specifics of the region and the project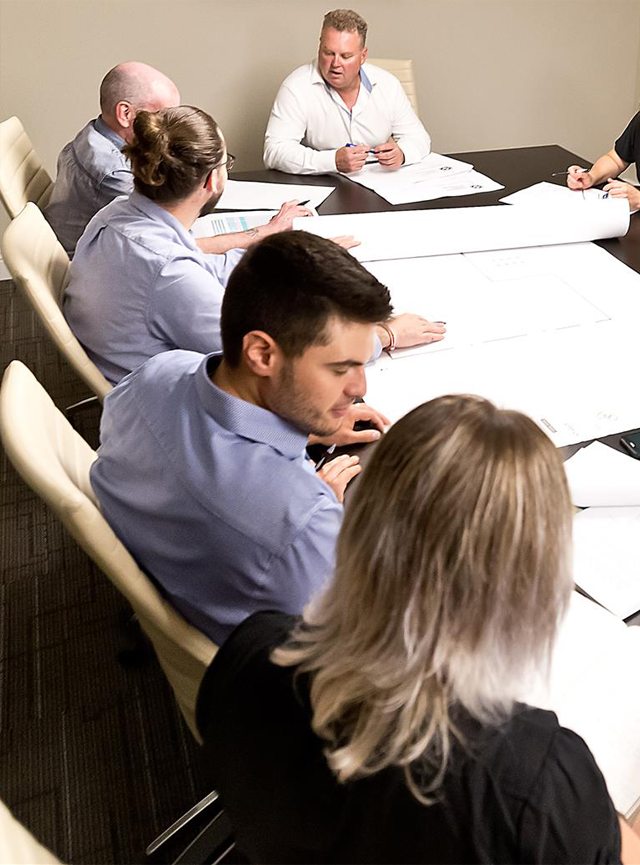 Make the most of customized services.
For your unique and custom projects, our versatile resources enable us to rely on ingenuity and innovation when faced with any challenge.
For each project, we bring together the perfect team to come up with the best solution.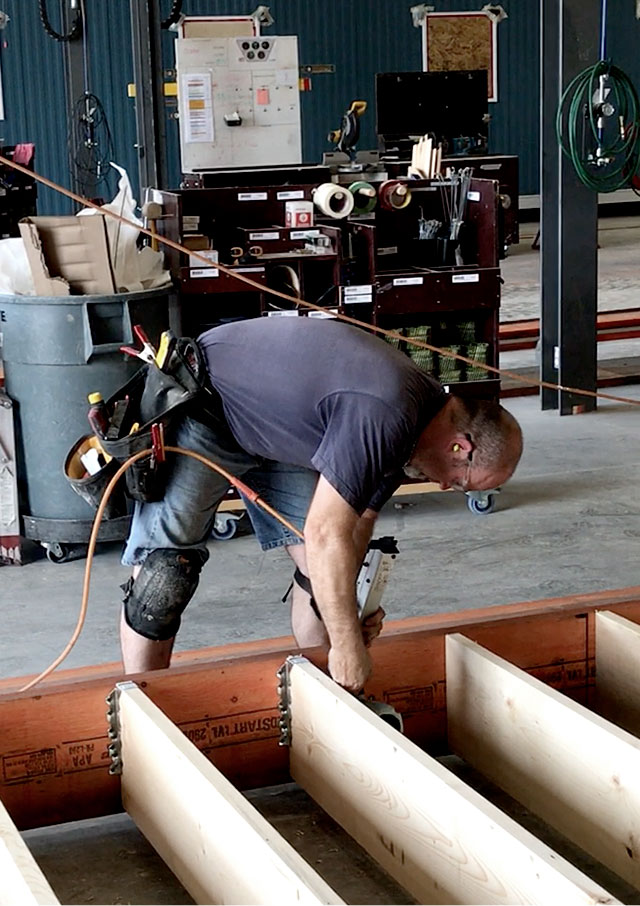 To save time, and finish on time.
Pre-production is carried out down to the smallest detail to optimize production changeover time. All assembly and construction steps are based on Just-in-Time principles.
This means that each project step can progress independently.
This process enables us to simultaneously complete distinct phases of a project, following different production timelines, while maintaining the same level of quality throughout.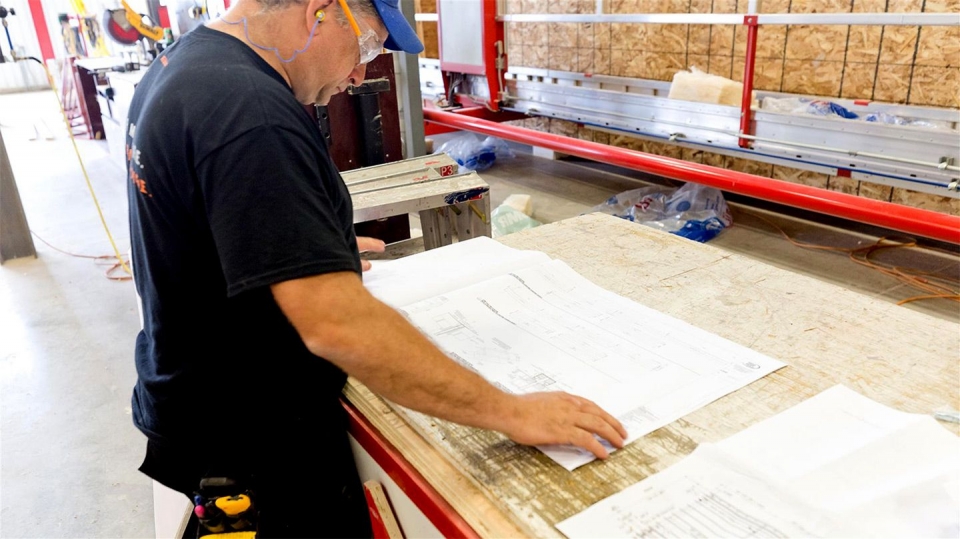 A constant attention to productivity
Our supply and fabrication processes are supported by an ERP (Enterprise Resource Planning) system and implemented with a LEAN management approach.
Every work station, designed according to Value-added Productivity guidelines, is continually reviewed and improved.
We prioritize proactivity over reactivity. For each unit produced, our real-time evaluation system compares exact production time versus estimated time, which enables us to correct course and meet our objectives and set delivery times.
RG Solution, always there,always listening:
For your temporary or permanent construction projects, we will deliver your modular building
Open, honest communication; our suggestions match our actual production capacity
You can count on our people, before and after a project
For some of our projects, a single shipment by boat is planned, and once on site, there is no hardware store nearby if something was forgotten! Remote location or not, to us, the only option is to always deliver according to our standards of excellence.
The best gauge of success is hearing that our clients refer our services to others. Every single client is treated with respect and the utmost consideration. We are always there for you, always ready to answer your call.
Come see for yourself how the RG Solution team surmounts the biggest challenges